Swingin Harlem
Nach dem großen Erfolg ihrer ersten Show präsentiert New York Round Midnight jetzt Swingin' Harlem.
In den 30er Jahre, zur Zeit der großen Depression in den USA, gab es einen Ort, wo die Menschen versuchten den harten Alltag für einige Stunden zu entfliehen: Swingin' Harlem Cause, it don't mean a thing if it ain't got that swing…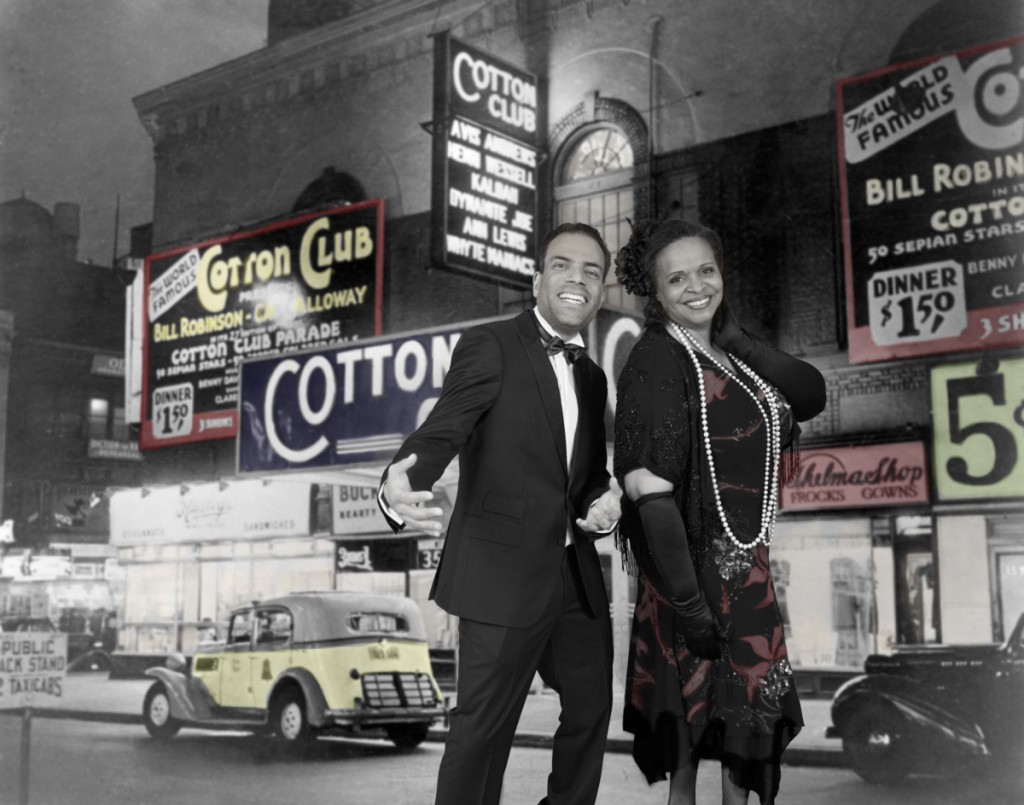 Swingin' Harlem zeigt Ihnen das aufregende Nachtleben von Harlem. Wir erfahren mehr über den neuen Fall von Jack, einem erfahrenden Privatdetektiv, der ihn in den bekannten Savoy Ballroom, Cotton Club, Apollo Theatre und dem Harlem Opera House führt.
In einem dieser Clubs und Konzerthäusern hofft er, eine heiße Spur zu finden. Wird er seinen Fall lösen….?
"One thing I like about jazz, kid, is that I don't know what's going to happen next. Do you?"
Swingin' Harlem, ein Abend mit swingender live Musik, gespielt von der Besetzung von New York Round Midnight lässt die alten Zeiten in Harlem wieder aufleben.