New York Round Midnight – "Swingin' Harlem"
Actually, there should be a law against forbidding things.
New York Round Midnight is currently one of the greatest jazz productions for a broad audience and fans of live music. Eleven exquisite musicians from the Dutch jazz scene bring the audience to the golden times of jazz and let them experience how lively and urgent this music nowadays is.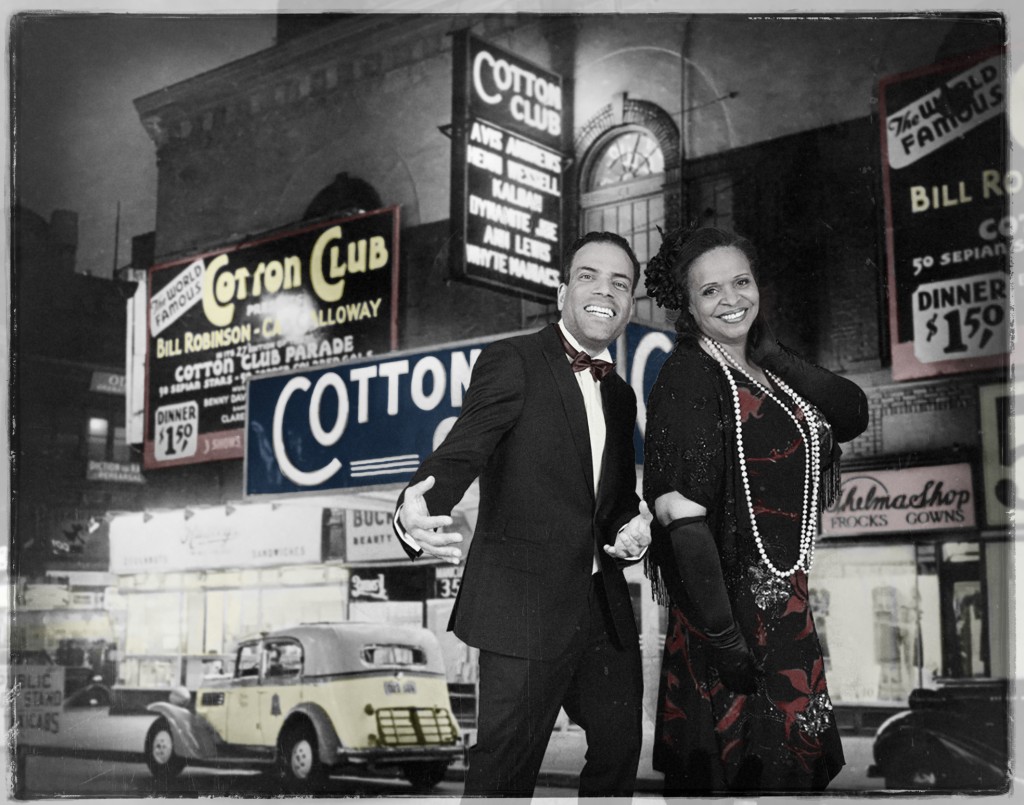 Don't flirt, don't drink, brush your shoes and keep playing: those were the golden rules for musicians in the Harlem jazz clubs in the twenties and thirties.
Hardly anybody followed the rules, but that didn't matter. While alcohol was forbidden the nightlife flourished like never before. A club was considered good only if they had a good jazzband on stage.
The production Swinging Harlem brings the audience deep into the night clubs of Harlem, New York where jazz music was the most important side issue in life. The rivalry and relaxed atmosphere caused the success of exciting music and gave birth to very important orchestras like the orchestras of Cab Calloway, Duke Ellington and Fletcher Henderson. Characteristic musicians like Billie Holiday, Louis Armstrong and Fats Waller were embraced by the audience.
What was going on in de clubs of Harlem? What was the influence of the maffia and the jewish 'Kosher Nostra' on music? What is a flapper girl? And who is the reefer man?
The producers of the successful show 'New York Round Midnight' bring a brand new show full of great music, played by famous and talented Dutch jazz musicians in a great atmosphere and illustrated by exciting stories told by comedian and spoken word artist Jeffrey Spalburg and writer and presenter Koen Schouten.
Lineup
Vocals/Spoken word: Jeffrey Spalburg
Vocals: Deborah J. Carter
Storyteller: Koen Schouten (author Jazzhelden, Volkskrant)
Piano: Miguel Rodriguez (Young VIP Tour 2014)
Trumpet: Ellister van der Molen
Alto sax: Rolf Delfos (Sena representative)
Tenor sax: Ben van den Dungen
Tenor sax: Alexander Beets
Double bass: Marius Beets (Sena representative)
Drums: Gijs Dijkhuizen
Director: Monique van Hinten