For the upcoming theatre season Musica Extrema are preparing two brand new music shows. The concerts will take place in the Dutch theatres between January and October 2019.
Cafe du Monde feat. Joke Bruijs
Each region, country and time has their own songs of life. These songs have in common that they describe both the joyful and melancholy moments that shape everyday life. Also songs about universal themes such as love and heart break, sung with great intensity and devotion.
Café du Monde is a musical production in which the most popular songs of life from over the whole world are performed. Tracks from The Netherlands, Italy, France, but also South-America. The song of life, chanson, schlager, copla, blues, fado, and smartlap in a fantastic musical production. Come and listen to the lyrical poets in Café du Monde!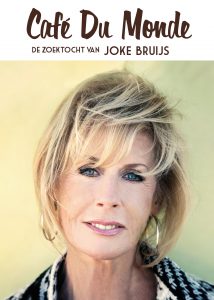 Tin Pan Alley i.a.w. Het Internationaal Danstheater
During the Roaring Twenties, music became a large part of life in the big cities, especially in New York. Hundreds, if not thousands of composers and musicians composed new songs day in, day out on Tin Pan Alley.
Modern American music has its roots in Tin Pan Alley, where musical geniuses would take inspiration from each other and influence one anothers music: Eastern-European and Jiddish music blended with Italian music and jazz. Balkan gypsy music crossed paths with sweet, British love songs. This brought about an unprecedented development that eventually would lead to music as we know it today.